A journey through local history, legends and Ladyhawke
The B&B Le Rondini is the ideal starting point to discover the historical, artistic and cultural heritage of a rural area rich in examples of major importance. A short thirty minute car journey will take you from Bagnolo Mella to Soncino, one of the most beautiful villages in Italy. Its historic centre is, in fact, a masterpiece of late medieval and renaissance architecture that has important and well-preserved buildings, such as the Rocca Sforzesca.
Built at the behest of Galeazzo Maria Sforza in the 15th century, the building was designed by the Cremonese architect Bartolomeo Gadio, one of the main figures in the architectural turning point in Lombardy in the second half of the 15th century, when the Gothic style gave way to the new Renaissance style. Its construction lasted about three years and was completed only in December 1475.
Over the years, the building underwent numerous transformations and illustrious personalities such as King Henry III of Poland, lived there in 1574, and Mary of Austria, who arrived there in 1581. In 1796 Napoleon also visited the castle, taking possession of the only seven cannons that made up its armament.
In 1896 the architect Luca Beltrami began its restoration, undertaken using the "historical" method, which enabled him to restore the fortress back to its original state, which had been severely damaged by the additions and deterioration of the centuries.
The preservation and enhancement of the building are excellent, and it is the historical pivot of the city centre today. The fortress may be visited during the many events it hosts, such as "Soncino Medievale", which takes place on the first weekend of October.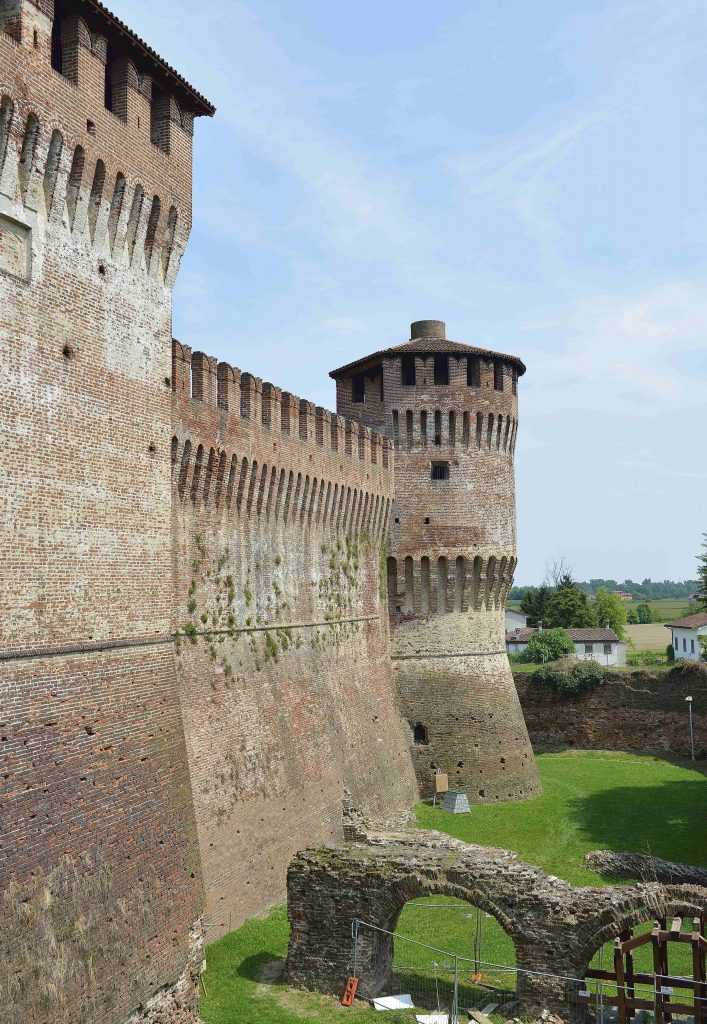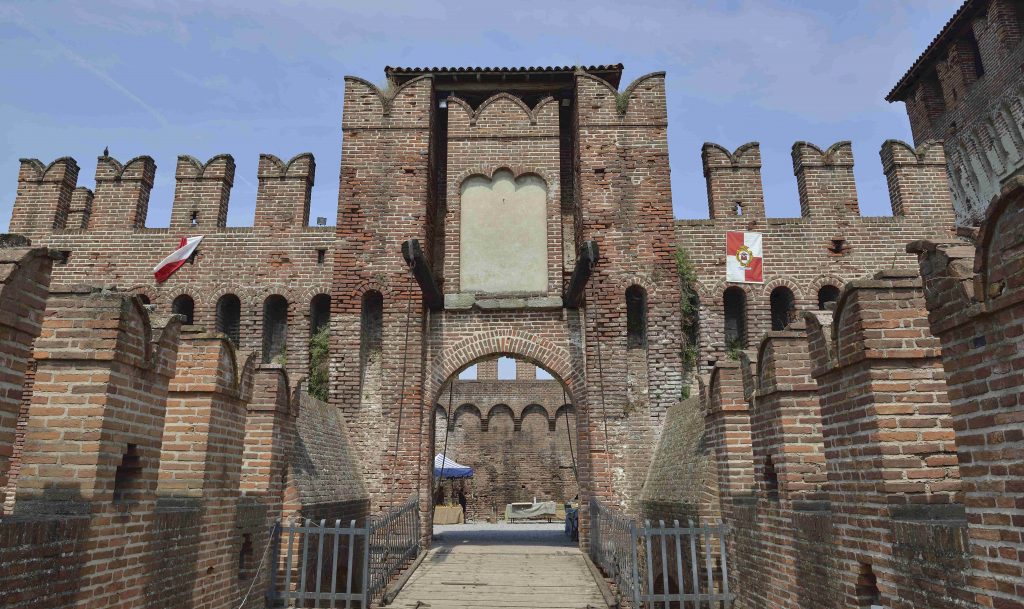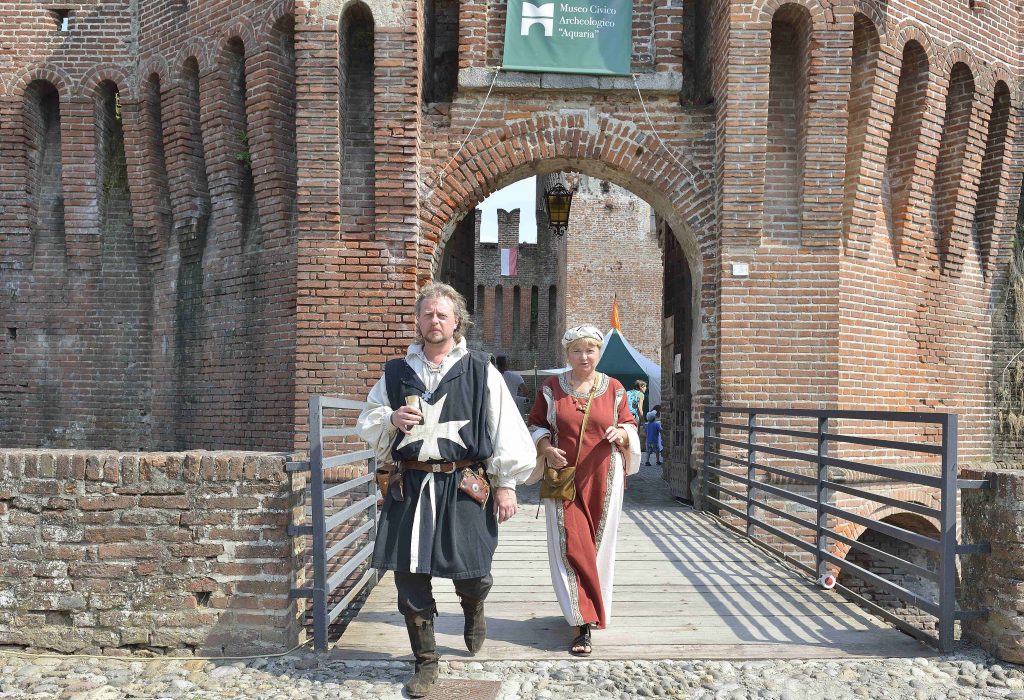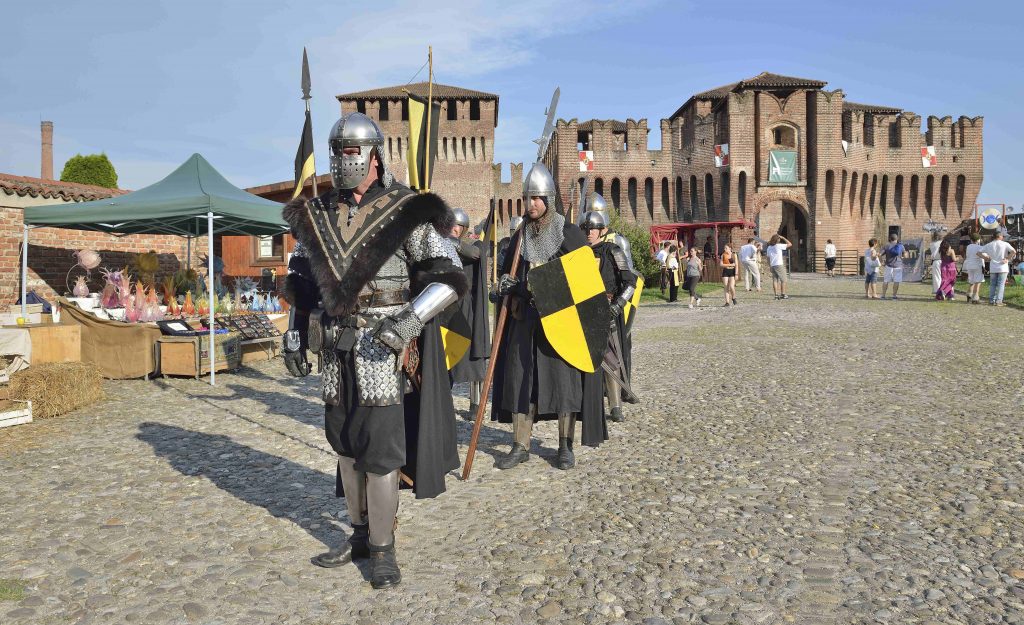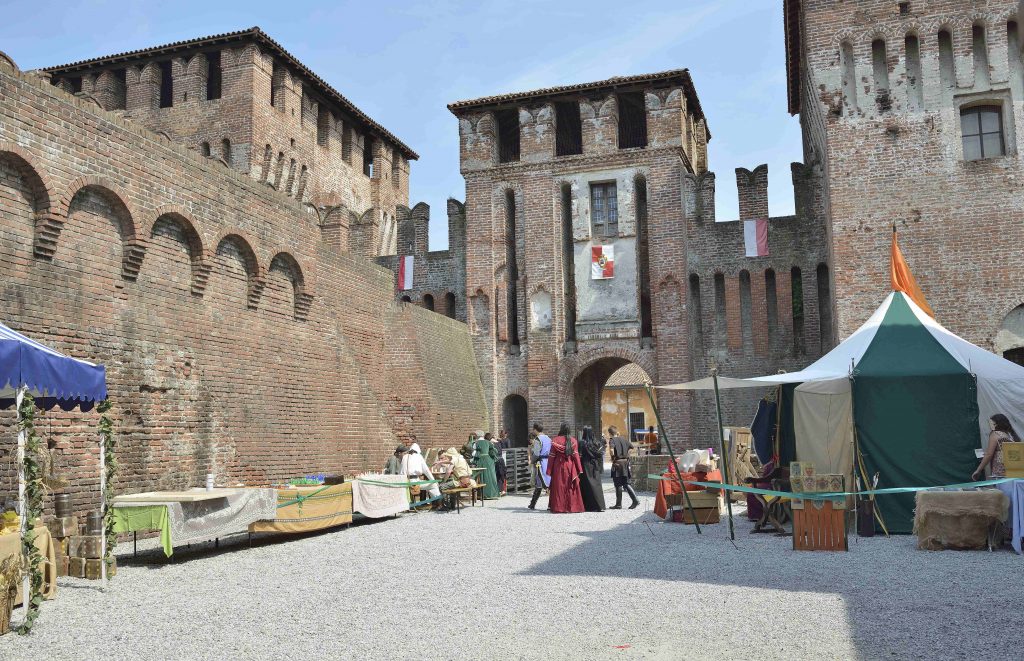 Information and bookings

UFFICIO TURISTICO COMUNE DI SONCINO
Available from the ticket office in ROCCA SFORZESCA
p.zza Prof. Enea Ferrari – SONCINO (Cr)
tel. 0374 83188
www.soncino.org

turismo@comune.soncino.cr.it
Open Tuesday to Friday
from 10.00 to 12.00 and from 14.00 to 16.00
Saturday, Sunday, and holidays
from 10.00 to 12.30 and from 14.30 to 19.00