La Pieve della Formigola a Corticelle Pieve
Silence speaks to the Heart
In a small agricultural village of ancient origin, stands the ancient church of Santa Maria della Formigola, now known as the Parish Church of Corticelle. The building is one of the most interesting examples of 15th century Lombard architecture and is only a 10-minute drive from the B&B Le Rondini in Bagnolo Mella.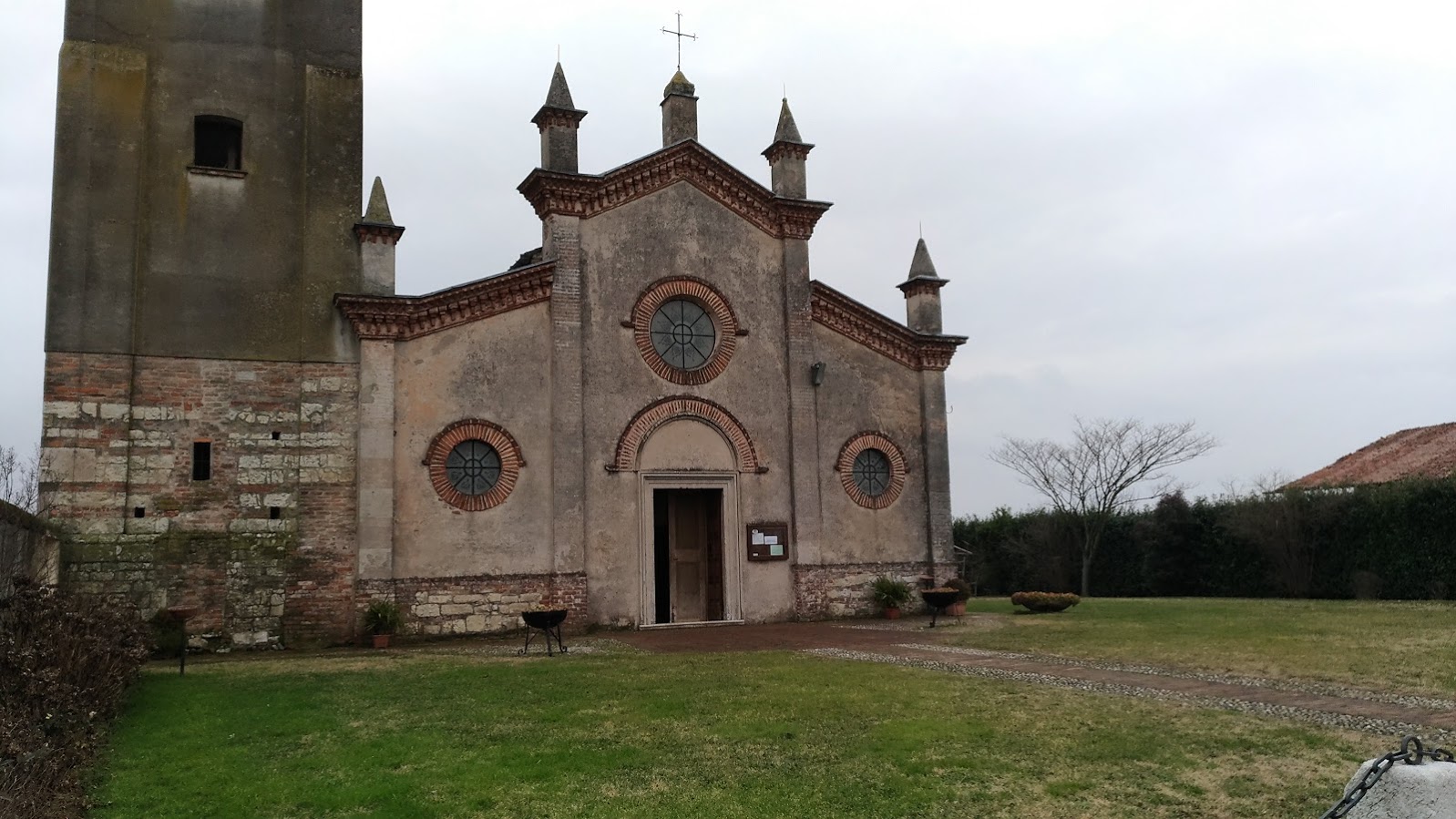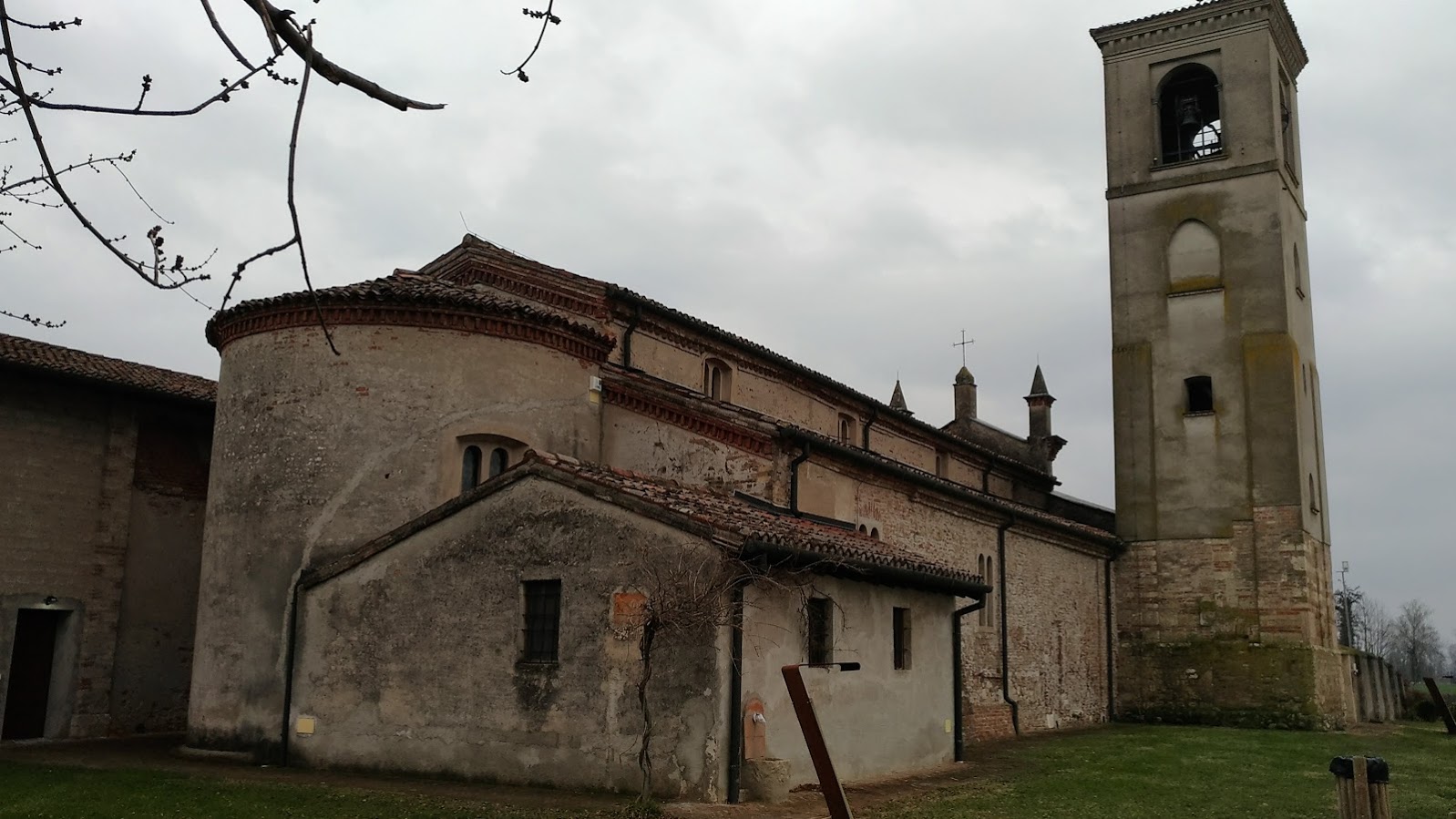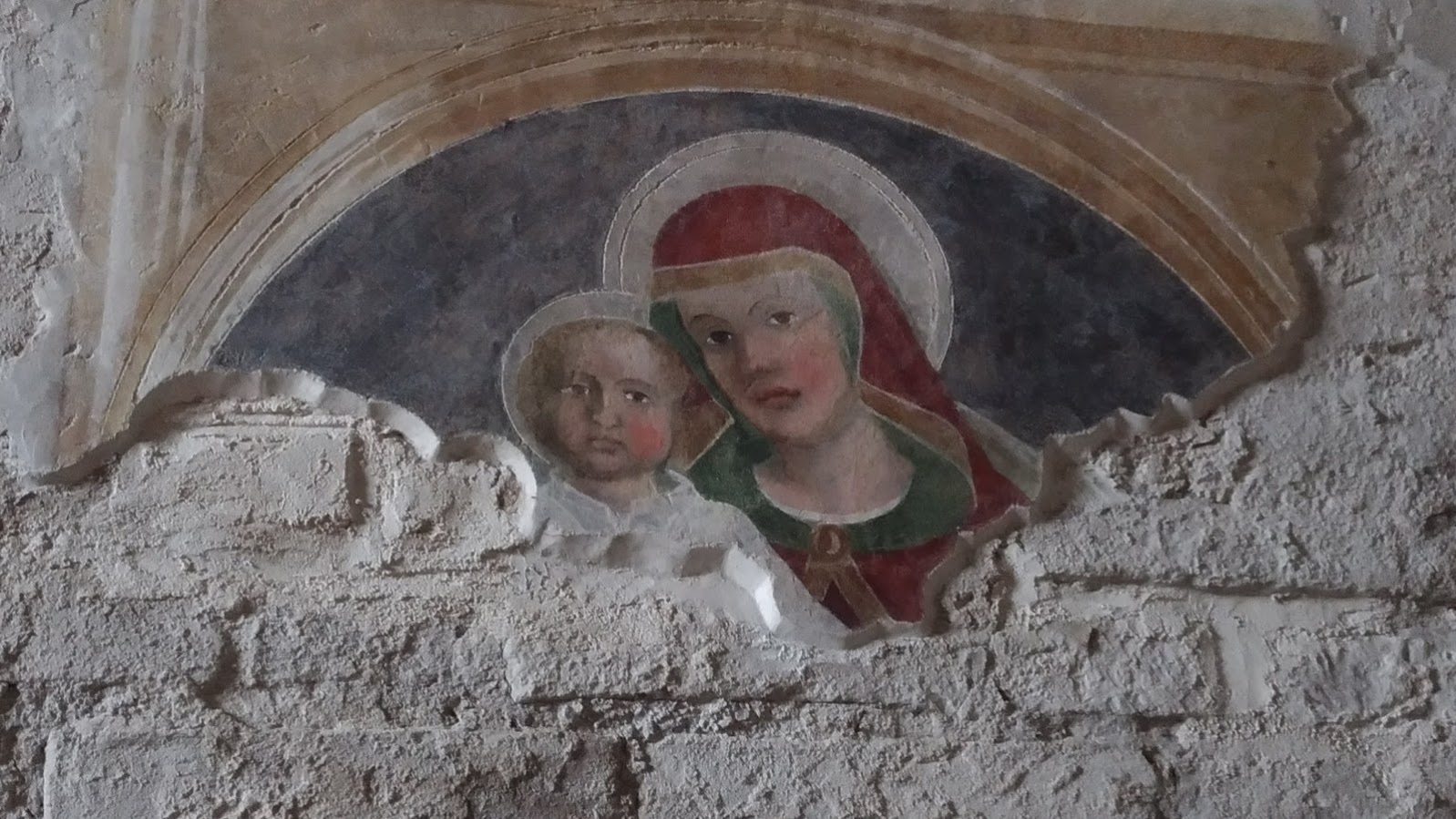 Easily reachable also by bicycle, along the cycle path that goes from Brescia to Cremona, the structure follows the typical lines of the 15th century architecture of the Po Valley. The nineteenth-century intervention, which partially upset the building, was able to maintain the peculiar elements of late medieval architecture such as the gabled facade, divided into three sections by brick pillars.
To the side of the church there is an imposing bell tower made up of large ashlars recovered from Roman buildings at the base, with a solid late mannerist cornice.
The parish church is an interesting case of architectural layering that is evidence of its ancient origin. Recent excavations have revealed remains of the Roman structure, the foundations of the Lombard church and the walls of a pre-existing early Christian church, probably built on the remains of a Roman country villa, of which some architectural elements have emerged such as the two exhedrae, or semi-circular niches, at the back of the present church.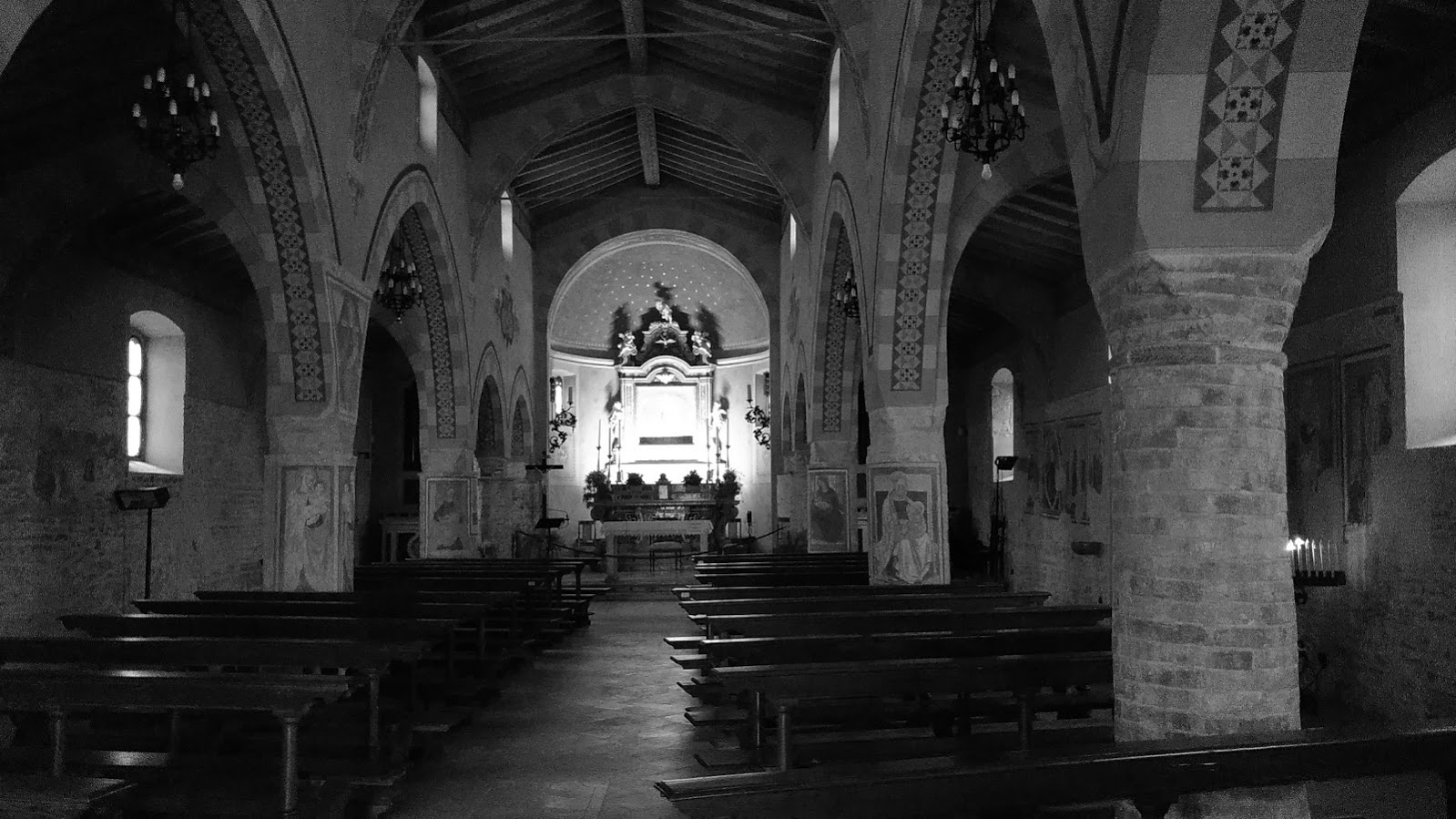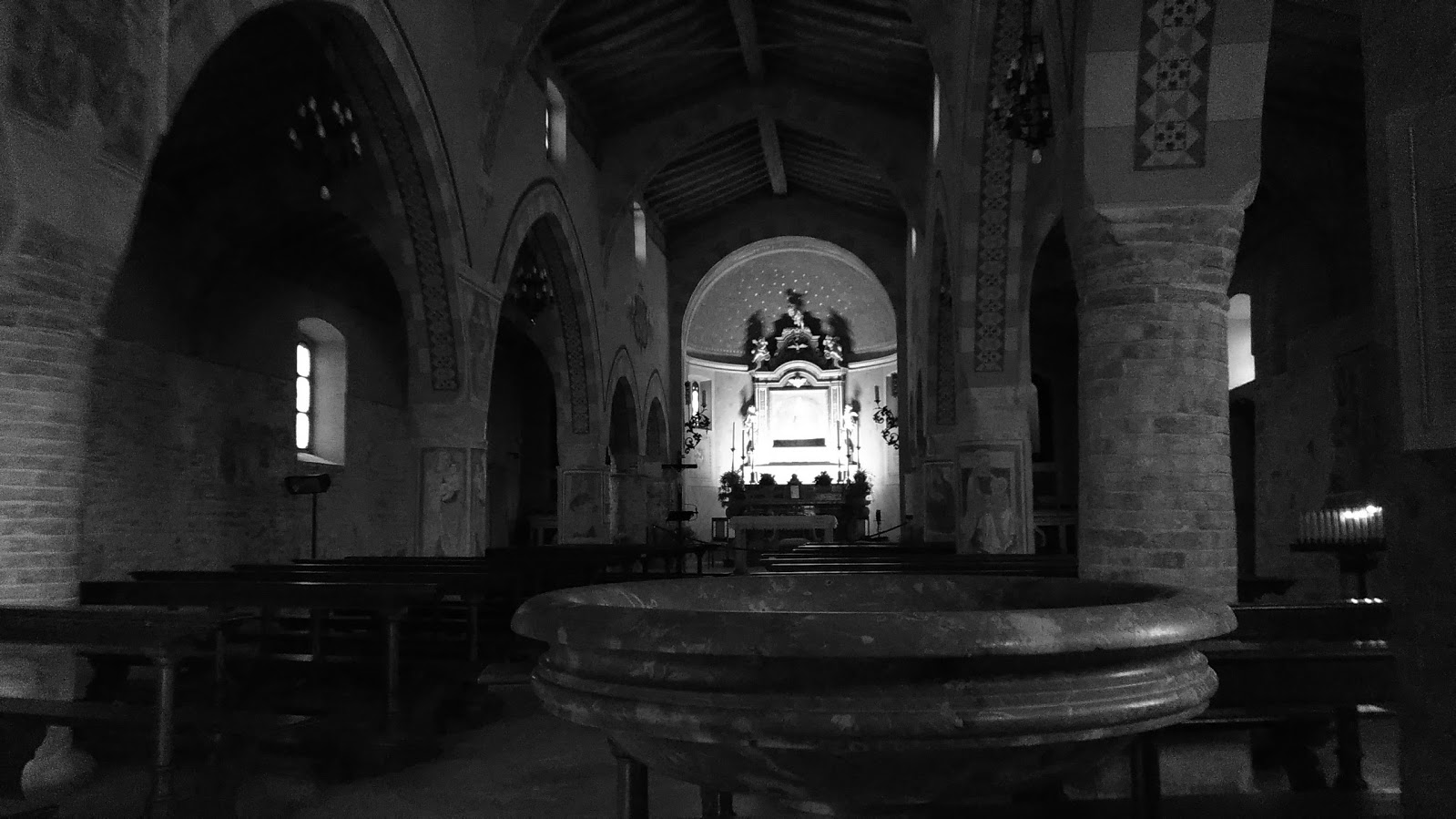 The church building also has an original pictorial decoration. The Madonna and Child, dating back to the first half of the fifteenth century, remains today an object of great veneration: in 1625 it was miraculously seen opening and closing its eyes. On the columns of the nave there are numerous votive frescoes from the early sixteenth century, such as Beato Simonino of Trento, by Floriano Ferramola, an important reference point for the flourishing Brescian Renaissance.
A true Christian treasure and a point of reference for thousands of faithful and none, for a humble Franciscan friar who was much venerated in Brescia, "Brother Giacomo Bulgaro". History has it that this was precisely the little church in which the humble friar received his calling that would lead him to cross Franciscan priory threshold in Brescia, becoming an example of humility and generosity so much so that he earned the right to be buried in the priory itself.
Every year, with the help of the Amici della Pieve Formigula Association musical events are organised including the "Musical Festival" which attracts artists and musicians of international renown.
Information and bookings

Guided tours, Enrico Cell. 349 2826103
Bookings – Welcome centre, Simonetta Cell. 349 4602340
Tel. 030 9719007
info@amicidellapieve.org